Our Process
From the initial consultation and design to the proposal meeting and throughout construction, we will assist you every step of the way!
Initial Consultation
McKenzie will meet with you at your home to discuss specifics for your project. We will be able to go through some examples of our work and show you some potential ideas for your property.
Our experience allows us to discuss ballpark pricing as well as the pros and cons of different landscape products and materials. It is very helpful for us if you have a plot plan or site map from the builder prior to the initial meeting.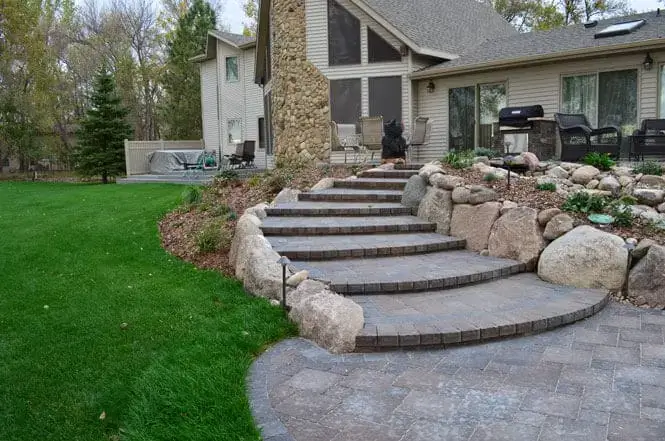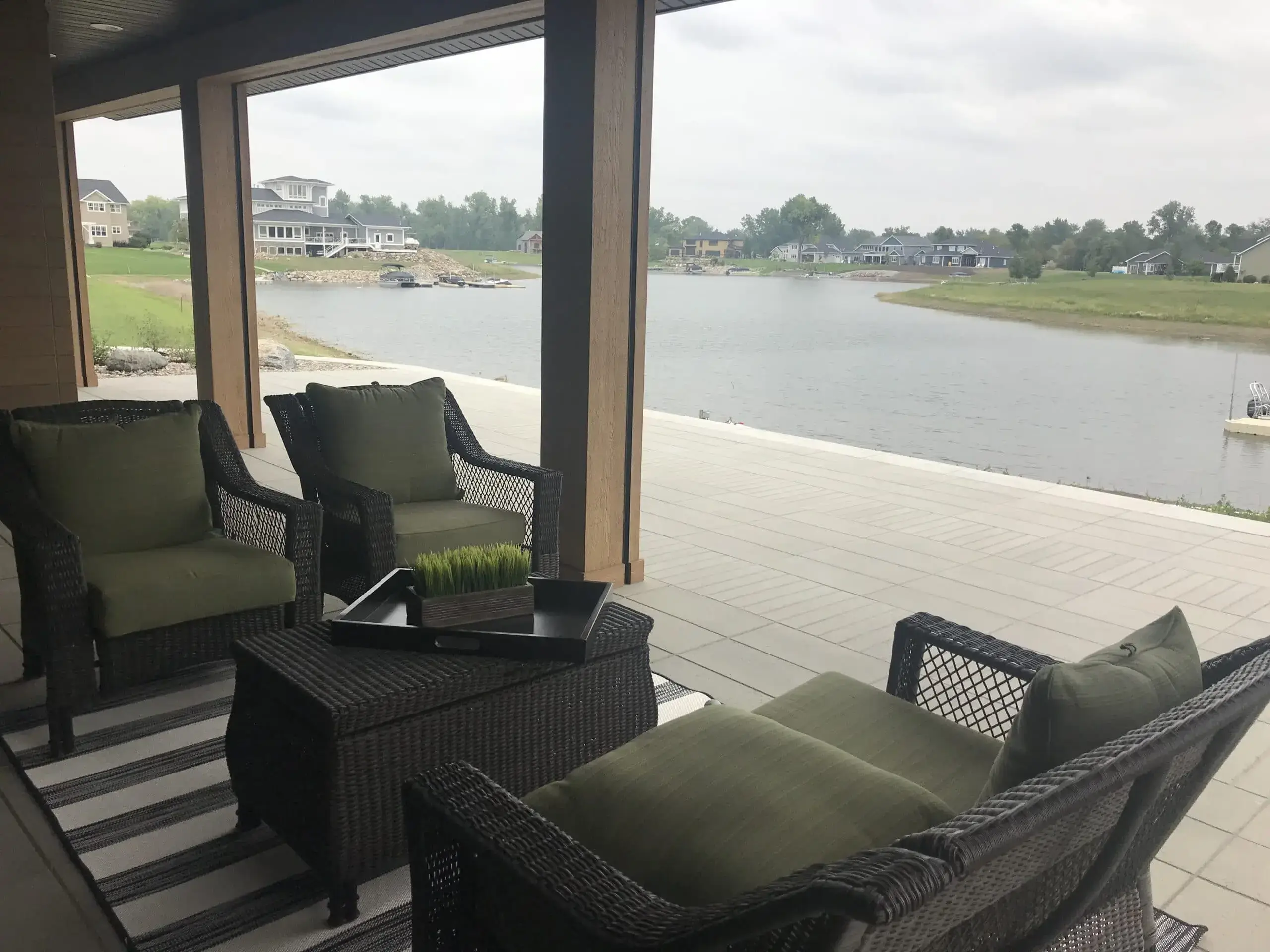 Design
We will create a Landscape Design based on our initial meeting. Our landscape designer McKenzie graduated from NDSU in 2014 and began working at Dakota Outdoorscapes as a designer in Feb 2015. She has perfected her ability to ensure your landscape is both functional and sustainable.
As experienced professionals, we have a keen sense of what will work and be aesthetically pleasing for years to come.

The typical turnaround time from the initial meeting is 10-14 days.
Proposal Meeting
We will meet with you to go over all of the details of the landscape design. We will also be able to discuss more detailed pricing at this time. If there are any changes necessary, we will go back to the drawing board to make sure we create a landscape you will love.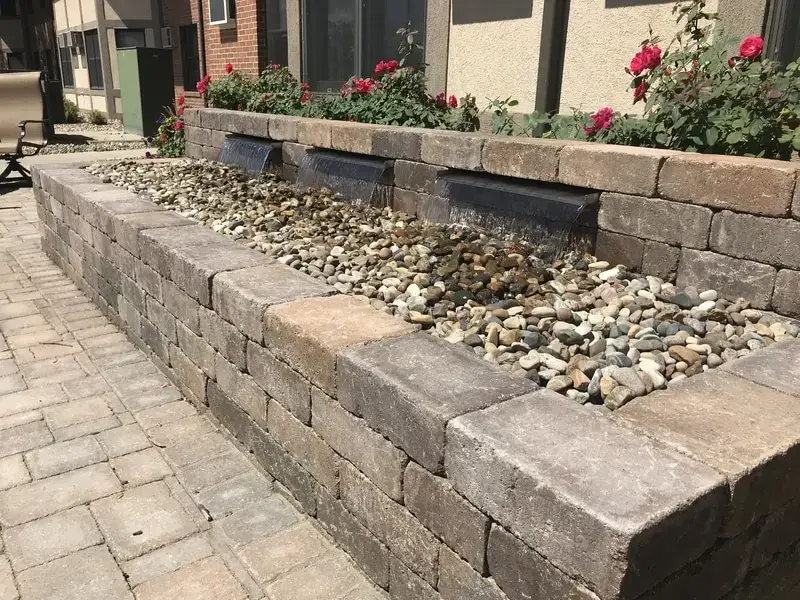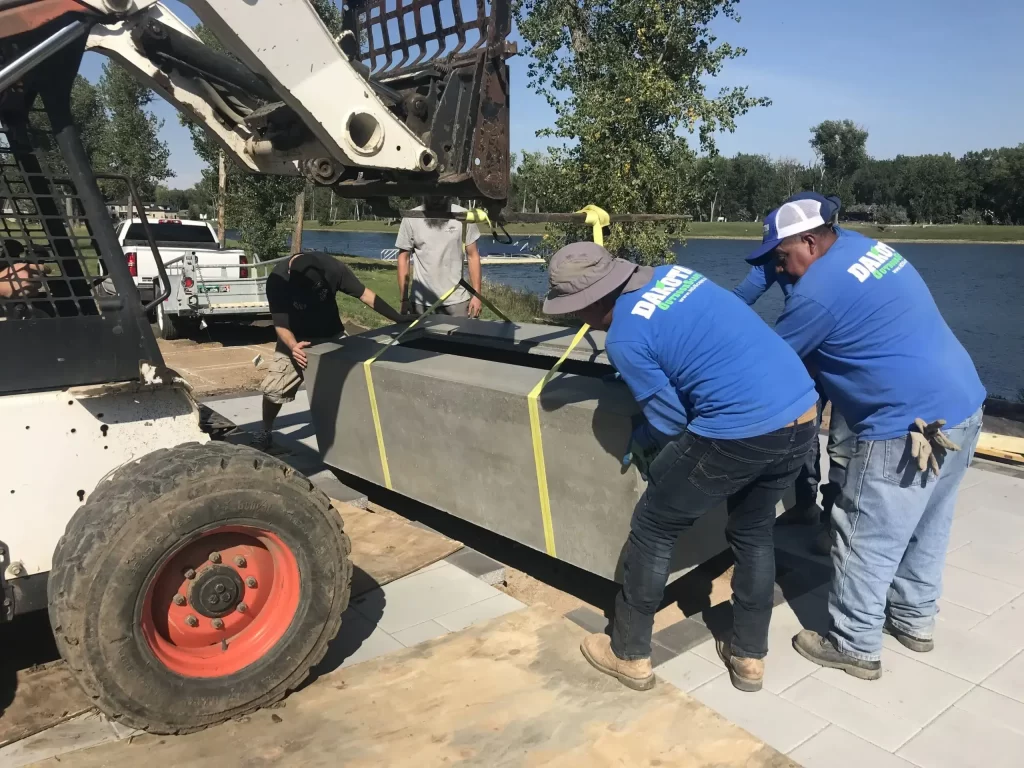 Construction
We will have a project manager and foreman on-site through different phases of the project. Since we do our own irrigation work, your project will not be held up waiting on other contractors.

We will be on-site from start to finish. The average project will take a little under two weeks to complete.
We will have team members available during the project for any questions or change orders.
What We Offer
What Our Clients Had To Say
What people are saying about our lawn and tree service in Bismark North Dakota!